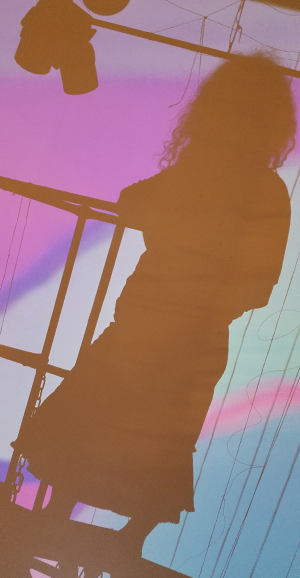 I am a Moscow born, Chicago based multimedia artist. My practice encompasses multiple modes of expression and image processing: I am experimenting with precision of digital fabrication, visceral materiality of printmaking and fiber production, drawing, animation and video matter.
My work is preoccupied with creating and processing the image of a body: body in its beautiful disobedience. I am interested in its multiple iterations: as a vulnerable, magnificent life giving entity, body in transition, androgynous, animal body, non-human/post human body. A grotesque body of a Monster >> Mother/Other: distorted, powerful, vulnerable, loving and procreating.
My work has been shown at numerous venues nationally and internationally, including international Art Fairs in Miami and Chicago, Berlin's Director's Lounge Video Festival, New York's Red Shift Film Festival, Chicago's Motion Graphics Festival, Media ART LAB segment of Moscow International Film Festival, where my work took a second Prize in 2007; Museum of Contemporary Art Chicago, Art Institute of Chicago and numerous Chicago Art galleries.